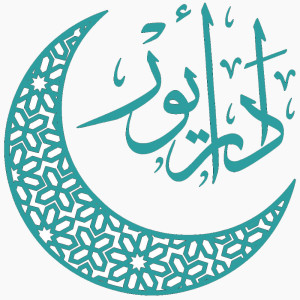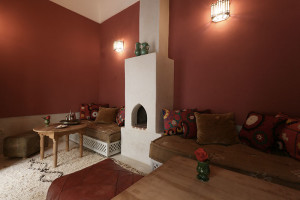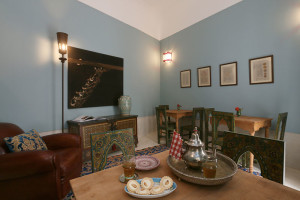 WELCOME TO     
"Dar Ayur"
Berber beldi style in Marrakech
The moon is the symbol of this small and intimate Riad located in the heart of the medina of Marrakech.
Berber word "Ayur" means moon, star for which the Berbers have always been a true veneration. The moon embodies sensitivity and femininity, and is the maximum expression of beauty for the Arab people.
Dar Ayur follows and respects the  authenticity and the ancient tradition of the "sav
oir-faire marocaine"
The house lies in the elegant Mouessine district in a very strategic position:
Two minutes walk from the legendary Piazza Jamel El Fna, the heart of the Medina.
Two minutes walk from the Koutoubia, Marrakech symbol.
All the main monuments are easy and quick access on foot.
Even here in the evening, it is pleasant and safe walking in the labyrinthine derb (alleys) of Medina.
The house has been completely restored in 2015, with total respect for the traditional architecture: the fountain, the arches, the large doors and the floors, with the alternation of traditional zellij , tadelack, bejmate;  expertly recovered and matched to each other by experienced local craftsmen.
The 5 spacious rooms available to guests are tradiotional furnished and equipped with every comfort. Each has been decorated in a different theme important for the local culture:
Music, Desert, Arabic Scripture, Embroidery, Berber culture.
Around the patio two cozy lounges with fireplace allow guests to relax and conviviality.
The large roof terrace allows you to enjoy the sun and the pleasant temperature of Marrakech.
Here breakfast, brunch, lunch, a mint tea or the zafferemo, or our bio "beldi" juices are served in spring and summer. Possible aperitvo at sunset and (booked in advance) our "beldi" grilled.
Hammouda & Marika, with their staff are available to all travelers wishing to discover the ancient and real  Berber traditions of Morocco